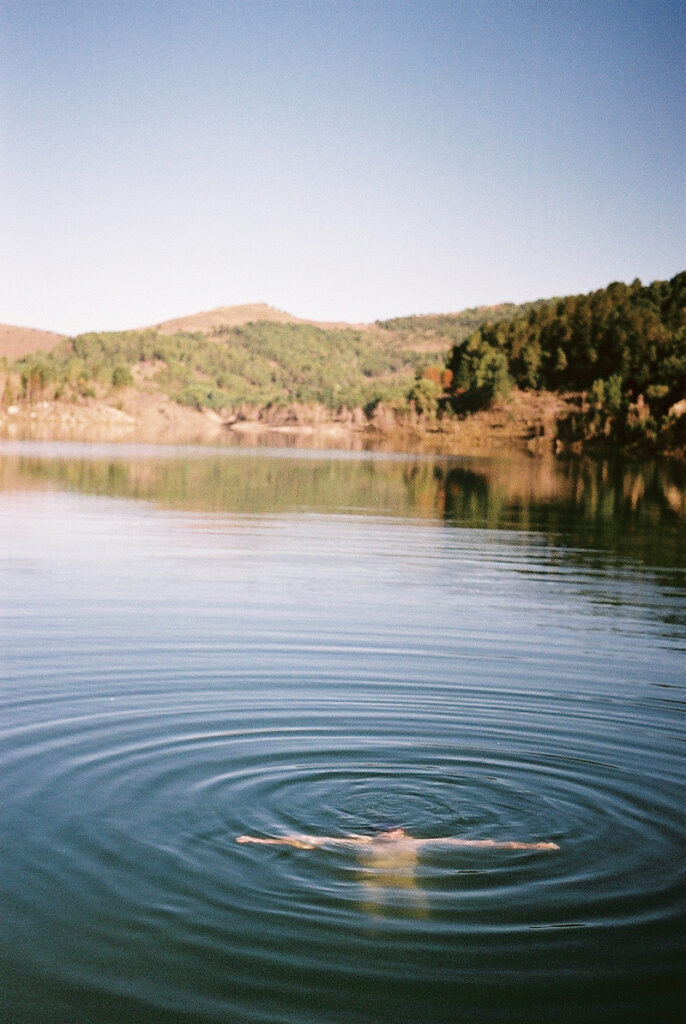 There's nothing quite as freeing as taking off your clothes and leaving the earth. At least that's what I feel whenever I jump into a secluded river or lake: weightless and utterly unbound, like an astronaut floating through space.
Throughout the years, it's this feeling I've been looking for during my travels. Whether it's an icy loch in Scotland, a brook in Australia, a dam lake in Sicily or a river in the Ukrainian mountains, it always felt essential to bare myself completely to nature. This is how you leave civilization behind, how you commune with the elements.
No thinking needed: your body will thank you for it.
To avoid distractions, curious looks or even accusations of exhibitionism, it is important to be all by yourself. Onlookers don't facilitate inner bliss. Maybe, then, just maybe, your lake or river of choice isn't officially made for swimming. Which is part of the thrill. Who said freedom was following a prescribed path?
Though, like with everything, common sense is advisable. Many years ago, I was swimming in a volcanic lake in Tanzania when I saw a gigantic snake gliding into the water…so big, I mistook it for a crocodile. So use your freedom wisely. And once your feet touch the earth again, you'll feel more alive than ever.